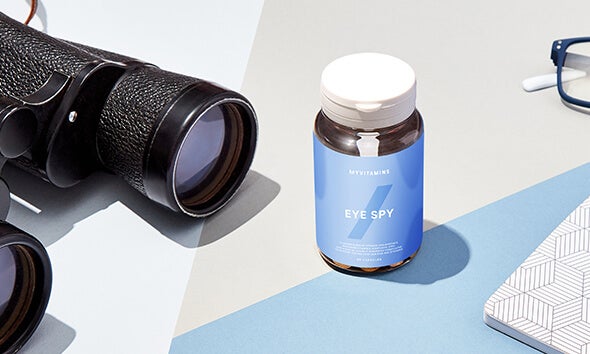 Product Overview
We know that caring for our eyes with the right nutrients today can help to prevent problems with vision later in life. So we developed a special blend that combines the nutrients that you need to keep an eye on your eye health.
Our innovative blend is the simplest addition to your daily life to support the health of your eyes as you age. It contains a unique combination of popular ingredients, including Luetin, vitamin A, and zinc.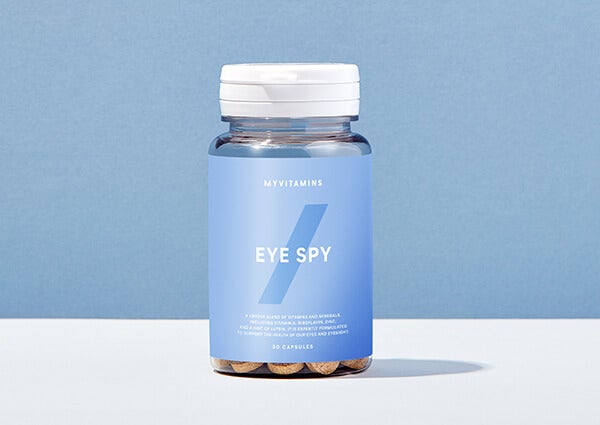 Key Formulation
Vitamin A – to maintain vision (1) 
Riboflavin – to protect against oxidative stress (2)
Zinc – to promote levels of vitamin A (3) 
1 Vitamin A, zinc, and riboflavin contribute to the maintenance of normal vision
2 Riboflavin and zinc contributes to the protection of cells from oxidative stress
3 Zinc contributes to normal metabolism of vitamin A 
Add to basket
Read More On Our Blog
Keep up to date with the latest scientific research in health and nutrition, along with awesome recipe and exercise tips from the myvitamins nutritionists with our exclusive health hub.